Tony Clark | MLBPA & PLAYERS WAY
The members of the Major League Players Association created Players Way to change the status quo of youth baseball in the United States.
Donny DeDonatis | USSSA & Players Way
USSSA created Players Way to be the guide all athletes can follow when it comes to their development within the game they love.
Headquartered in Viera, Florida, USSSA is the world's largest multisport athletic organization, with more than 4.5 million participants of all ages and skill levels competing all over America in 13 sports, including baseball, fastpitch and slow-pitch softball, basketball, soccer, flag football, and tae kwon do. The organization was founded in 1968.
With the mission of empowering athletes through world-class athletic events and sports programming, USSSA aims to provide the highest possible athletic experience for every participant through an uncompromising commitment to excellence in sports administration.
The Major League Players Association is the union that represents players on the 40-man rosters of the 30 Major League baseball teams and oversees MLB Players, Inc., which exclusively represents the group commercial and licensing activities involving active players.
On behalf of its members, the union also operates the Major League Baseball Players Trust (www.PlayersTrust.org), a 501 (c) 3 charitable foundation that supports youth baseball development as well as a full range of causes and initiatives as directed by its member players.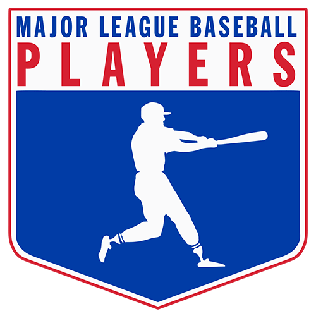 To Be Your Best,
Be Taught By THe Best.
In 2019, the Major League Baseball Players Association (MLBPA) & the United States Specialty Sports Association (USSSA) announced a partnership with the shared goal of supporting and expanding the development of youth sports. Founded in 2020, the Players Way was conceived through the joint effort of the MLBPA & USSSA to equip, challenge, and inspire the athletic development of youth athletes . The starting point is an athletic assessment.
With a refined process and a dynamic team, Players Way aims to set the standard for developmental sporting events, one of its main objectives which is best signified by our motto: "To Be Your Best, Be Taught By The Best." A leading developmental multi-sport event programs, the Players Way is dedicated to the promotion of amateur sports and fitness programs through a process that pulls together detailed athletic assessments and advanced athletic technology with the expertise of former Major League Baseball (MLB) baseball players and leading medical experts. 
Players Way is a great source of fundamentals for both baseball and softball. I wish I had access to this information when my kids were growing up. At least now I'll be able to use this with my grandkids!
This is great. Just what we need while everyone is cooped up. We're working with our son on the tips and drills every day. Please keep sharing whenever you can!
Thanks for getting this started. Players Way is going to help fill a big void. And thanks for the emphasis on stretching. Glad we are seeing more of this in youth baseball.
This is a very valuable tool and asset for developing athletes skills and improve the full extent of their abilities. Welcome Players Way and thank you guys for starting this great project.
From a coach perspective, you always want to learn, improve your knowledge and get better yourself to give better opportunities to your players. Watching and listen former MLB guys explaining how they trained to get to the Big Leagues, having the chance to take tips from them is an opportunity that every coach should take advantage of!
As a father I want to say thank you for providing this platform and resource for my son, I love it.
Connecting my son to the Players Way strategy, technology, and training along with the interactive programming is full circle, thank you for sharing your knowledge and wisdom with all, looking forward to the future.
Great tips, so easy to do with my daughter at home, always learning, thank you Players Way.