Los Peloteros te ayudarán en cada etapa de tu viaje.
In late 2019, the Major League Baseball Players Association and the United States Specialty Sports Association formed a new enterprise, Players Way, dedicated to improving the quality, affordability, and accessibility of youth sports training, both in the United States and abroad. Our goal is not to supplant any program. Instead, we want to help every program focus more on individual development by providing instruction from those who have played, coached, or been involved with their sport at its highest level.
Try the Players Way app free for 7 days & continue improving for only$1.99 per month!
Each participant will be given a multi-step Movement Screen that normally takes about 5 to 10 minutes to complete. In addition, the app will house a number of instructional videos about exercise, pre-game stretching, and other topics.
Following the 5-step movement screen, athletes will be provided with a tailored improvement program. Programs and exercises are routinely changed. After completing 7 improvement sessions, athletes are encouraged to take the movement screen again, see their results, receive an updated program, and repeat.
The Movement Screen, the resulting exercises, and other videos on the app were developed by Functional Movement Systems. Dr. Lee Burton has served as an expert advisor with multiple professional sports leagues, government agencies, and businesses, as well as the Cooper and Mayo Clinics. He's a recognized expert in injury prevention and performance enhancement. He's also the co-founder of FMS, one of the nation's leading education companies dedicated to fitness, healthcare, and performance.
Jon Torine also helped with the development of the app. He is the former Head of Strength & Conditioning for the Indianapolis Colts ( including the 2007 Super Bowl run), a consultant to numerous MLB and NFL teams and players, and an advisor to the Hospital for Special Surgery in New York.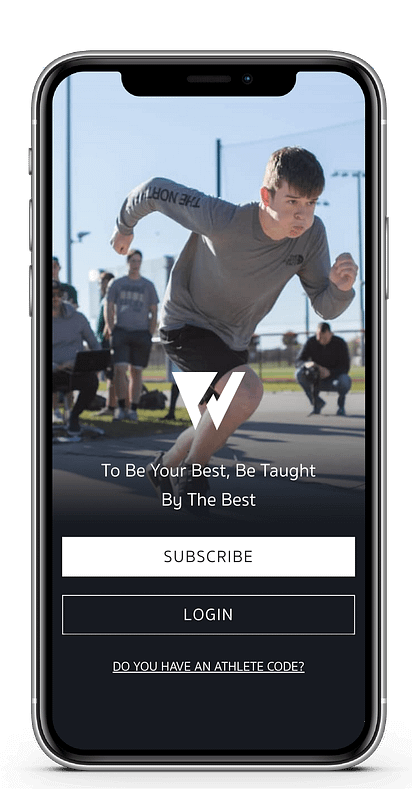 In every sport covered by Players Way, we will start with an Athletic Assessment. Developed by former players, trainers, and medical specialists, our programs measure not only a player's key physical indicators but also flexibility, mobility, and cognitive speed.
Lo más importante, cada asistente también recibe recomendaciones específicas e individualizadas sobre los pasos que pueden tomar para mejorar. En 2020, también proporcionaremos una programación que mostrará cómo las habilidades específicas en las evaluaciones atléticas se relacionan con el juego y permitirá a los asistentes recibir instrucción de jugadores profesionales anteriores y actuales en el sitio.